Patient Diagnostic Codes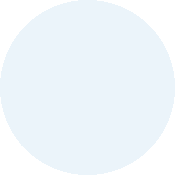 Patient Diagnostic Codes
International Classification of Diseases, 10th Revision, Clinical Modification (ICD-10-CM) codes1*
| | |
| --- | --- |
| Code | Relevant Indication |
| G24.5 | Blepharospasm |
| G24.3 | Cervical dystonia |
| Multiple† | Upper limb spasticity |
| K11.7 | Chronic sialorrhea |
†ICD-10-CM includes multiple diagnosis codes to describe upper limb spasticity. Please refer to your ICD-10 coding handbook to determine the most applicable code. It will be important for providers to confirm coding for upper limb spasticity with the patient's health insurance payor based on the patient's medical records.
Drugs & Biologics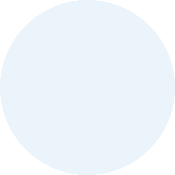 Drugs & Biologics
Healthcare Common Procedure Coding System (HCPCS) code2*
| | | |
| --- | --- | --- |
| Product | Code | Description |
| XEOMIN | J0588 | Injection, incobotulinumtoxinA, 1 Unit |
National Drug Codes*
| | | |
| --- | --- | --- |
| XEOMIN single-dose vial | NDC (10-digit format) | NDC (11-digit format) |
| 50-Unit | 0259-1605-01 | 00259-1605-01 |
| 100-Unit | 0259-1610-01 | 00259-1610-01 |
| 200-Unit | 0259-1620-01 | 00259-1620-01 |
(The labeler codes in these NDCs are for Merz Pharmaceuticals, LLC.)
Professional Services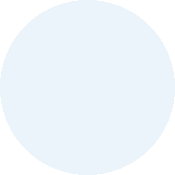 Professional Services
Current Procedural Terminology (CPT®) codes-American Medical Association (AMA)3*
Service
Administration of XEOMIN
| | |
| --- | --- |
| Code | Description |
| 64611 | Chemodenervation of parotid and submandibular salivary glands, bilateral |
| 64612 | Chemodenervation of muscle(s); innervated by facial nerve, unilateral (eg, for blepharospasm) |
| 64616 | Chemodenervation of muscle(s); neck muscle(s) of the larynx, unilateral (eg, for cervical dystonia, spasmodic torticollis) |
| 64642 | Chemodenervation of one extremity; 1–4 muscle(s) |
| 64643 | Each additional extremity, 1–4 muscle(s) (add-on code) |
| 64644 | Chemodenervation of one extremity; 5 or more muscle(s) |
| 64645 | Each additional extremity, 5 or more muscle(s) (add-on code) |
| 95873 | Electrical stimulation for guidance in conjunction with chemodenervation (add-on code) |
| 95874 | Needle electromyography for guidance in conjunction with chemodenervation (add-on code) |
| 76942 | Ultrasonic guidance for needle placement (eg, biopsy, aspiration, injection, localization device), imaging supervision, and interpretation |
CPT codes 64642 and 64644 are considered primary codes, and only 1 code may be reported per patient per date of service
CPT codes 64643 and 64645 are classified as add-on codes, ie, codes describing a service performed in conjunction with a primary service. An add-on code is eligible for payment only when reported with an appropriate primary procedure performed by a single provider. CPT codes 64643 or 64645 must never be reported as a stand-alone code
*Disclaimer: Merz has developed the XEOMIN coding and billing information to provide a general overview of coverage, coding, and claim submission information relevant to XEOMIN and associated services. This summary is intended solely for educational purposes. Information should not be construed as legal advice nor is it advice about how to code, complete, bill, or submit any particular claim for payment. It is important to check with the health plan directly to confirm coverage for individual patients. This coding and reimbursement information is subject to change and may be outdated. Merz disclaims any responsibility for claims submitted by providers or physicians and does not guarantee that payors will consider all codes appropriate for all encounter scenarios or that coverage and reimbursement will result. The key in all coding and billing to payors is to be truthful and not misleading and make full disclosures to the payor about the product and the procedures associated with its use when seeking reimbursement for any product or procedure. It is the provider's and physician's responsibility to determine appropriate codes, charges, and modifiers, and to submit bills for services and products consistent with what was rendered, as well as the patient's insurer requirements. Third-party payors may have different coverage and reimbursement policies and coding requirements. Such policies can change over time. Providers are encouraged to contact third-party payors for each patient to verify specific information on their coding policies. References to codes owned by third parties are not an endorsement or any other claim of ownership by Merz.
References
International Classification of Diseases, Tenth Revision, Clinical Modification (ICD-10-CM). Centers for Disease Control and Prevention website. https://ftp.cdc.gov/pub/Health_Statistics/NCHS/Publications/ICD10CM/2022/. Accessed June 8, 2022.
HCPCS release & code sets. Centers for Medicare & Medicaid Services website. https://www.cms.gov/Medicare/Coding/HCPCSReleaseCodeSets. Accessed May 6, 2022.
American Medical Association. CPT 2020 Professional Edition. Chicago, IL: American Medical Association; 2019.